Antique Sofa from Antique 2 Chic upholstered in a Union Jack pattern via Traditional Home
Historically speaking, it does sound a bit odd, doesn't it-- Americans loving England. But it's true: once our disputes over independence were settled, the United States and England became allies, joining forces in major conflicts around the world. And American people grew fond of the charms of England.

I remember playing with my sister when we were children, speaking to each other in our most proper, fake English accents. It made us feel so posh. Americans love the English accent--(I have heard Americans say that the English can curse and it sounds like poetry under that wonderful accent), the Royals, the tea-drinking, the double-decker buses, the red phone booths, the charming cottages and gorgeous gardens, the castles, the literature. Whether or not our perception of the country is accurate, we view England with nostalgia, a place and people who must (at least in our imaginations) lead genteel, quiet country lives, with old families living in gracious old properties. We are drawn to their wit; Americans love British television. And in the case of many of us design hounds, we are drawn to the design of their comfortable interiors. So in honor of The Queen's Diamond Jubilee, this very American girl gives a nod to the beauty and charm with which our friends across the pond inspire us.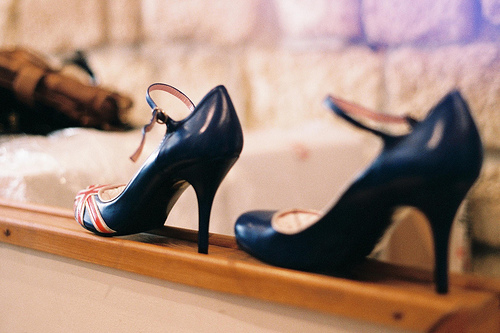 For more very British reading, check out the June 2012 issue of Traditional Home magazine, featuring British goods, homes and gardens.
Wishing you a Happy Weekend!